IN PLACE
Edition of 3
28 x 21 x 0.4cm
Etching and Aquatint on Kozo and Somerset White 250gsm with embossing
Presented at Sydney Contemporary, Sydney 2019
TRACE II
Series of 2
26 x 19 x 1cm
Etching, drypoint and relief on Hahnemuhle 145gsm stab bound
Presented at National Gallery of Victoria, Melbourne Art Book Fair, 2018
WORKSHOP
COLLABORATION WITH CHUNG ERICA
Edition of 20
18.5 x 26 x 0.2cm
CMYK screenprint on 145gsm Zerkal zine fold
Presented at Singapore Art Book Fair, Singapore 2019
ANYHOW RAINBOW
COLLABORATION WITH CHERALYN LIM
Edition of 12
18.5 x 17.5 x 0.2cm
CMYK screenprint on 145gsm Zerkal saddle stich
Presented at Singapore Art Book Fair, Singapore 2019
CUT TO
Series of 4
Four colour etching and relief print on 150gsm Hahnemuhle stab bound
Presented at Paper/Sydney Contemporary, Sydney 2018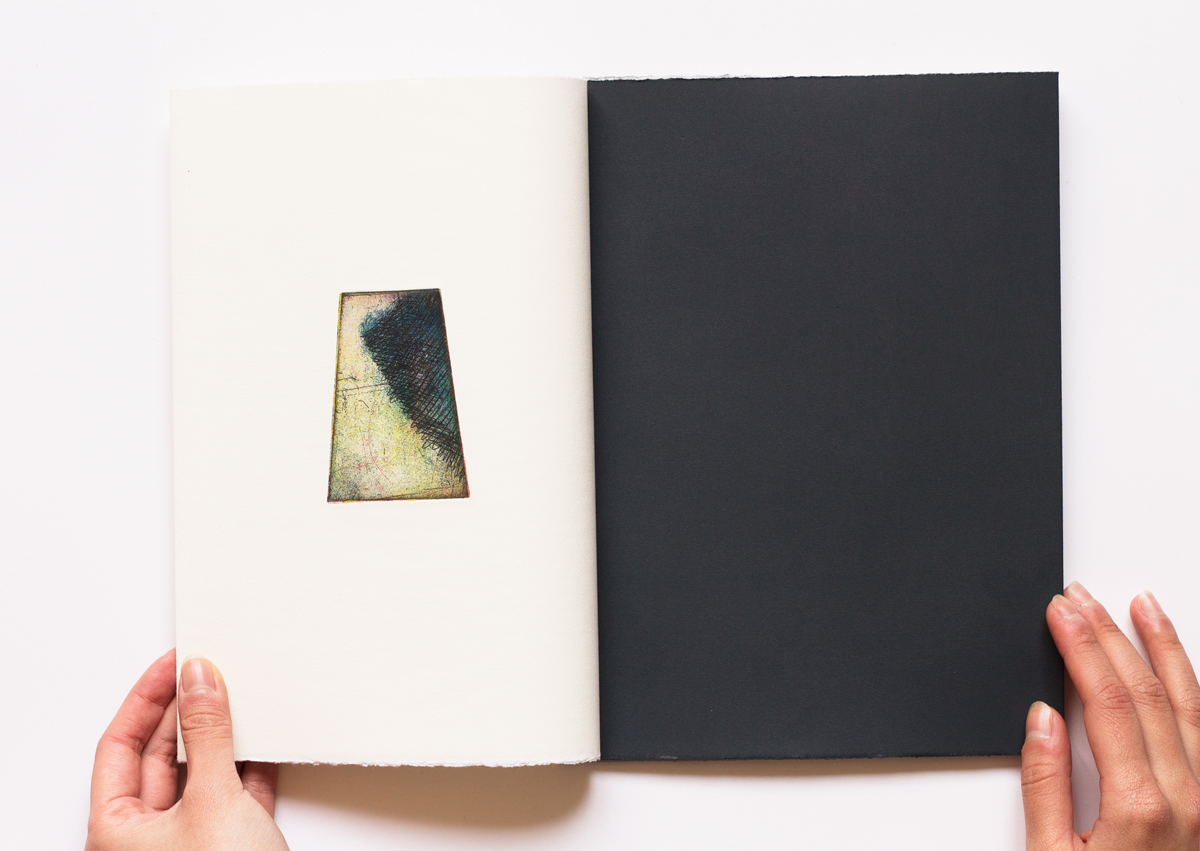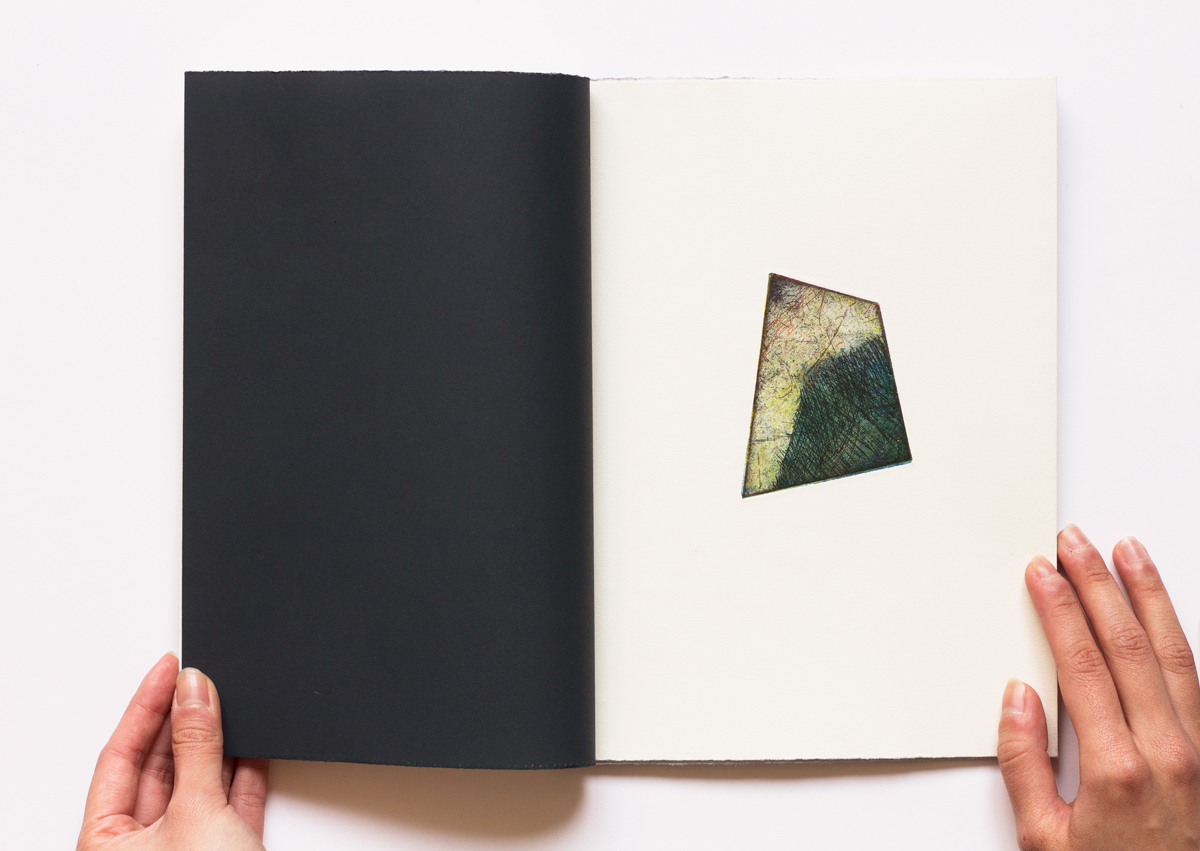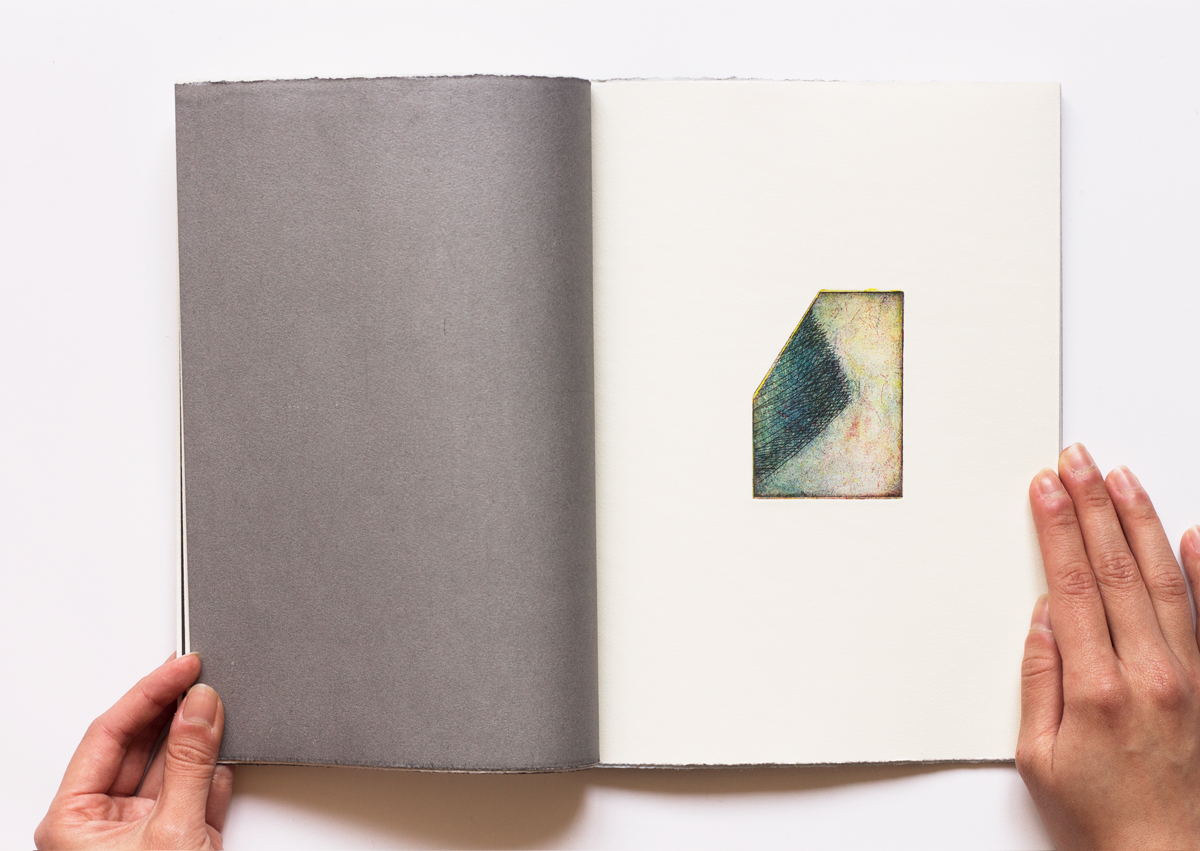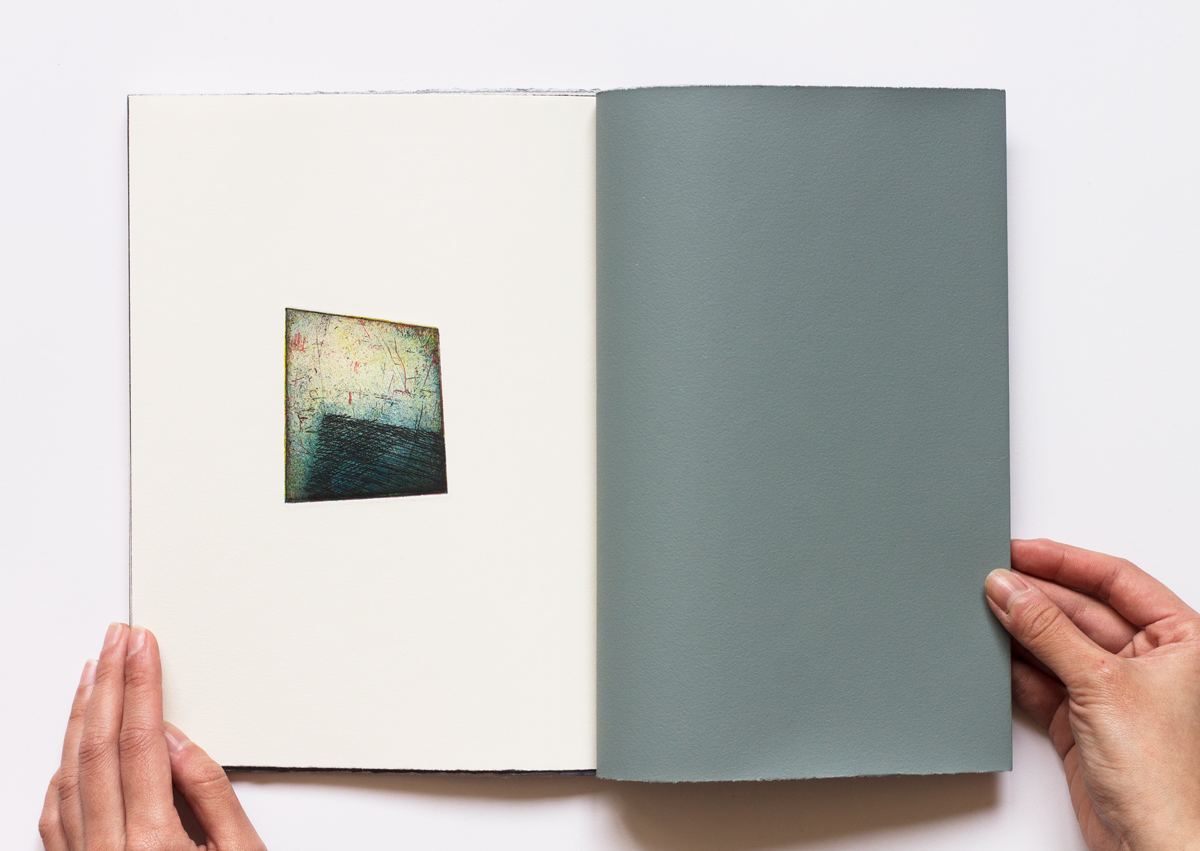 RECORDED VARIATION
Edition of 3 + proofs
18.5 x 19.5cm closed / 18.5 x 78cm open (full extension)
Burnished aquatint on Somerset White and Somerset Buff.
Presented at the 6th ab + mf, Grahame Galleries, Brisbane 2017
MONUMENT
Edition of 10 + proofs
25.5 x 14cm closed, 25.5 x 56cm open
Etching and aquatint
Presented at the National Gallery of Victoria, Melbourne Art Book Fair, March 2017.
SHIFTING PLATES
Edition of 10
33 x 33cm closed, 66 x 99cm open
Structural lithograph printed by the artist.
Presented at Abbotsford Convent Open Spaces 2016.
COMMON CENTRE
Series of 7
14 x 20cm closed, 45 x 66cm open
Monoprint zine on Khadi Paper
Presented at MCA Zine Fair, Sydney 2017.
DRAWING I
25 x 14cm, 6 pages
Screenprint and Colour Pencil on Hahnemuhle Burga Grey
Presented at NGV Art Book Fair, Melbourne 2019
OPEN MARKS II
Edition of 20
25.3 x 18.6cm closed, 25.3 x 167.4cm open
Concertina Lithograph on 250gsm Somerset Newsprint printed by the artist.
Presented at the NGV Art Book Fair 2016.
CLOSED FIELDS
15 x 19 x 0.3cm
Lithograph on Hahnemuhle 145gsm concertina
Presented at Volume Art Book Fair 2015
IF YOU CHANGE YOUR MIND
19.5 x 13.5 x 0.3cm
Etching on Hahnemuhle 150gsm stab bound
Presented at Singapore Art Book Fair, Singapore 2019